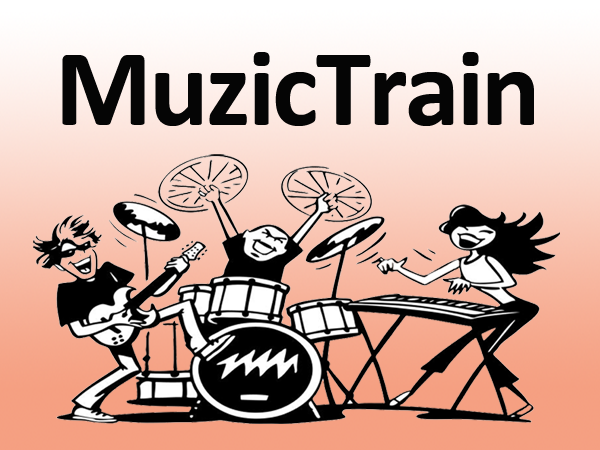 Connect with MuzicTrain
Assistance and Management Services for Youth Bands and Musical Groups in Waterloo Region
Put together a short term project idea and we may help you make it a reality.
Projects like getting a band together, putting on a concert for charity, performing a series of gigs at a coffee shop, teaching a course at retirement community...
Here's How We Can Help...
Provide seed money to get your project off the ground.
Help you plan and organize your project.
Help make contact with key people, other musicians, other agencies.
Help you find and arrange the kind of gigs you're looking for.
Help find other sponsors.
Help promote your project on social and local media.
Provide rehearsal space and equipment.
About MuzicTrain
MuzicTrain is a non-profit organization operating in the Province of Ontario, Canada.
The objective of MuzicTrain is to provide and promote musical education and performance opportunities for young people in Ontario, particularly in the Waterloo Region of Ontario.
To meet this objective MuzicTrain provides musical instruction courses, seminars, and workshops both online and in private and group teaching sessions. MuzicTrain also sponsors, organizes and promotes a select number of youth bands, ensembles, or choirs.
As well, MuzicTrain provides financial assistance to young people engaging in musical instruction and/or performance activities, both through the awarding of scholarships and bursaries, as well as by providing employment opportunities in relevant areas such as promotion, marketing, band leading and community liaison.