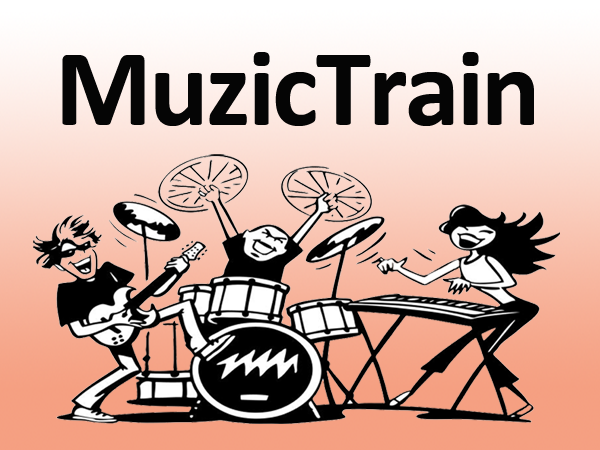 Connect with MuzicTrain
Become a Sponsored Group
If you have a band or an ensemble, or just want to do something to advance your musical career...
Here's How to Get Started...
Fill out the form below to get the ball rolling.
Give us an idea of the sort of project you have in mind.
We'll get back to you ASAP.

Some things to be aware of...

A group must include at least two musicians or support people.
Group members must be between 10 and 25 years of age.
Each group must also have an adult Sponsor/Manager (at least 21 years old) who will be considered part of your group.
Some Sample Projects...
Performance Groups

Retirement Community and/or Hospital "tour"

Book a series of performances (e.g., once a month) at one or more retirement communities or other appropriate facilities. Rehearse at least once per week to develop a repertoire. The more you rehearse, the better your band will get.

Concert for Charity

Arrange with a local charity/social service to hold a musical concert. Split the proceeds with the Charity. Spend a month or two rehearsing and promoting the concert. Find other groups to join you in the concert. The charity helps you promote the concert.

Play 3 or 4 gigs at a Local Cafe

Arrange with a local cafe to provide entertainment for 3 or 4 shows. Rehearse, build repertoire, refine your presentation. Promote!
Teaching Groups

Free "Ukulele for Beginners" Mini-Course

Work through schools to promote a free course. It could be 3 or 4 weekly sessions, or as many as you want. Put on a conert at the end.

Drum Circle for Seniors

Work through a retirement facility or community centre to have a weekly Drum Circle. Could be Seniors, or could be children (day care facility).

Learn to Sing Choral Sessions

Teach group vocal singing, harmony in chorale setting. In other words, start a choir.
About MuzicTrain
MuzicTrain is a non-profit organization operating in the Province of Ontario, Canada.
The objective of MuzicTrain is to provide and promote musical education and performance opportunities for young people in Ontario, particularly in the Waterloo Region of Ontario.
To meet this objective MuzicTrain provides musical instruction courses, seminars, and workshops both online and in private and group teaching sessions. MuzicTrain also sponsors, organizes and promotes a select number of youth bands, ensembles, or choirs.
As well, MuzicTrain provides financial assistance to young people engaging in musical instruction and/or performance activities, both through the awarding of scholarships and bursaries, as well as by providing employment opportunities in relevant areas such as promotion, marketing, band leading and community liaison.