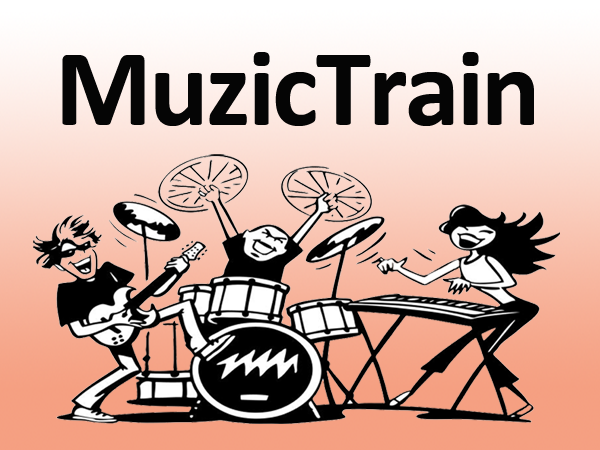 Connect with MuzicTrain
What is MuzicTrain?
The objective of MuzicTrain is to provide and promote musical education and performance opportunities for young people in Ontario, particularly in the Waterloo Region of Ontario.
To meet this objective MuzicTrain provides musical instruction courses, seminars, and workshops both online and in private and group teaching sessions. MuzicTrain also sponsors, organizes and promotes a select number of youth bands, ensembles, or choirs.
As well, MuzicTrain provides financial assistance to young people engaging in musical instruction and/or performance activities, both through the awarding of scholarships and bursaries, as well as by providing employment opportunities in relevant areas such as promotion, marketing, band leading and community liaison.
MuzicTrain is seeking an Assistant Band Coordinator
The role of the Assistant Band Coordinator is to help develop and lead our main performance band called the KW MuzicTrain Inspiration Band.
The Inspiration Band is the face of MuzicTrain to the KW community. The band will perform at various community events and locations including hospitals, retirement facilities, schools and elsewhere.
The band will consist of instrumentalists and vocalists typically used in contemporary pop music: guitars, keyboards, drums, a small horn section, and a small number of vocalists.
Responsibilities of the Assistant Band Coordinator
The Assistant Band Coordinator will be responsible for:
helping to recruit a suitable team of competent musicians and vocalists
helping to choose and refine a suitable repertoire (approx 2 hr/wk)
helping to coordinate and lead weekly band rehearsals (approx 2 hr/wk)
assisting with setting up and leading band performances (approx 2 hr/wk)
helping to develop Beginner and Intermediate Level clinics for prospective future band members (approx 2 hr/wk)
helping to lead Beginner and Intermediate Level clinics (approx 2 hr/wk)
The position requires 10 to 12 hours/week, to be negotiated with the successful applicant.
Remuneration $1,000/mo.
Interested applicants should contact us through our website