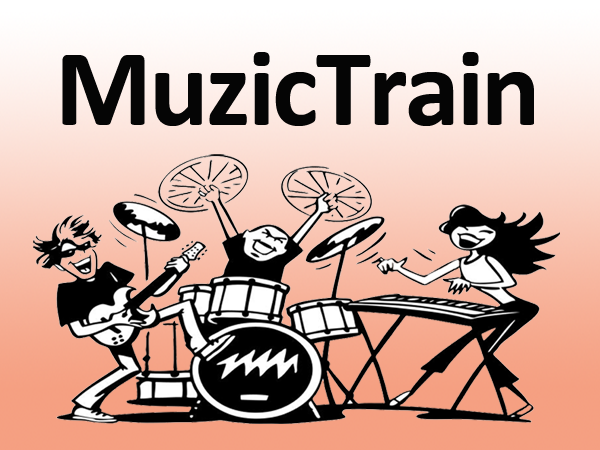 Look what else is included:
Regular practice assignments.
Support videos and exercises.
Access to the 100s of practice songs, exercises and videos like these samples.
We make it EASY to get started!!
Connect with MuzicTrain
Here are just a few of the things you'll learn...
How to play simple tunes (Happy Birthday, Ode to Joy, Hallelujah, etc.)
How to play popular chords (like G, C, D, E minor, and more...)
How to strum along with hundreds of tunes.
How to tune your guitar (It's Easy!)
How to read simple guitar music (tab)
Here's a Sample Video...
Each lesson includes at least one video like this, plus practice material, and most lessons also include a quiz. This material gives you an easy-to-follow, step-by-step presentation that makes learning the guitar fast and fun.
There is no easier, faster way
to get started playing the guitar!
Ideal for new guitar players of all ages.
Questions?
Contact me at rick@muzictrain.com and I'll get back to you ASAP!