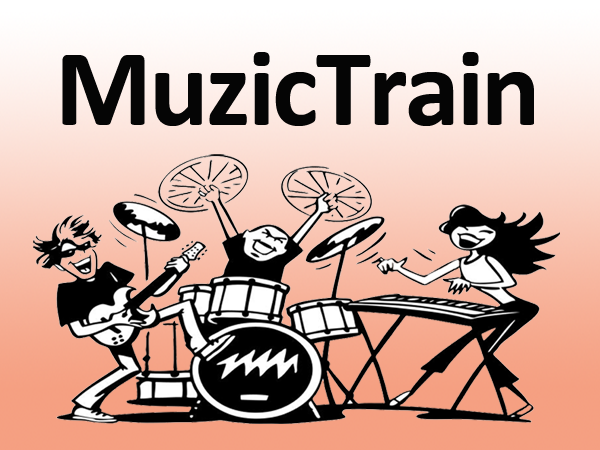 About MuzicTrain
Good Vibrations Music Club
Muzictrain Home
Contact
Connect with MuzicTrain
Mission Statement of MuzicTrain
MuzicTrain is a non-profit organization operating in the Province of Ontario, Canada.
The objective of MuzicTrain is to provide and promote musical education and performance opportunities for young people in Ontario, and for others via our websites and various online resources. We provide tools such as music courses, online music lessons, and playalong songs we call "practicetracks" to help aspiring musicians to learn to read music, and learn to play guitar, bass guitar, trumpet, drums, piano, and other musical instruments.
Our current project is the development and promotion of The Good Vibrations Music Club, a unique community club currently operating in Ontario, Canada. The Good Vibrations Community Music Club is designed for people of all ages interested in creating and participating in music. The Club promotes and organizes community-based chapters. It is organized and sponsored by Muzictrain.com.
Membership is open to all who are interested, but our focus is on serving residents (especially youth) of the local communities where it operates.
Good Vibrations members may participate in all regular classes and playalong sessions* as these are made available. Classes and sessions are available for different levels of musical experience from beginners to full band participation. All groups have the opportunity to perform from time to time at special events.