May 9, 2023
Can't Help Falling Ukulele PlayAlong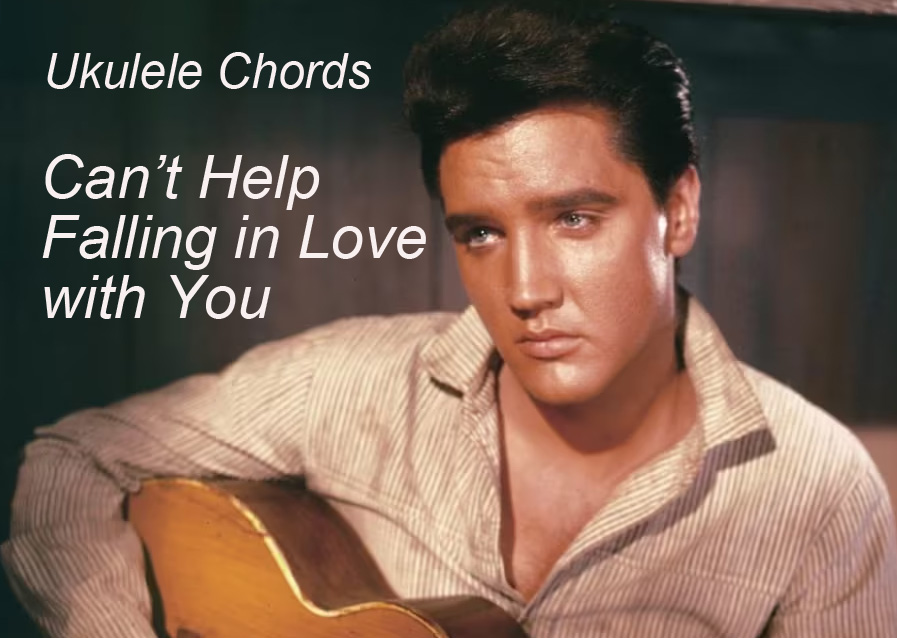 Here are the ukulele chords for the Elvis favourite, Can't Help Falling in Love". Play it in the keys of C, D, and G.
This song never grows old. "Can't Help Falling in Love" was featured in Elvis Presley's 1961 film Blue Hawaii, and has been covered by many artists since.
During Presley's late 1960s and 1970s live performances, the song was performed as the show's finale. Most notably, it was also sung in the live segment of his 1968 NBC television special, and as the closer for his 1973 Global telecast, Aloha from Hawaii.